The woodcut, copperplate engraving created with original style by using the traditional techniques. →click the image to view gallery.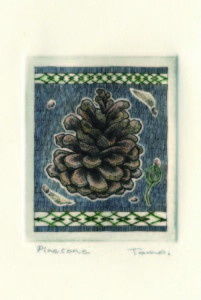 The illustration designed for printed books, magazines and websites. → click the image to view gallery.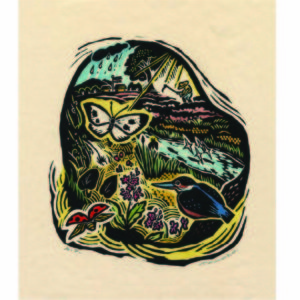 Logo designs for small businesses and stores, packaging designs for food and beverage. →click the image to view gallery.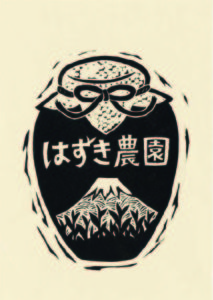 Born: 1970
She acquired woodcut skills at Seisa Dohto University. She served as an assistant
for ICHIEN Tatsuo, the Woodcut artist who has won several awards and been evaluated around the world. Even after she moved to the Kanto district from Kansai district, she kept creating and pursued her style which is not affected by the trends. Now, her works are constantly evaluated on her original consistent style; Expresses her unique world but still inherits the traditional techniques of woodcut and copperplate engraving.
She is currently in charge of; illustration of publication for Shogakukan Inc., T-shirts for mont-bell Co.,Ltd., bottle label for Yamana Sake Brewery co. ltd., and merchandise for Japan Whiskey Research Centre. She is also aggressive to work for and collaborate with local products such as packaging of processed agricultural foods, local Sake, local beers and the temple's red ink stamp block, etc.
She has decided to lay down roots at old quaint house in Tamba City, Hyogo. There she relaxedly enjoys her creation and local works.